About Grant
Grant is married to Adrienne Hewitt and they live in the Wairarapa countryside on a lifestyle property where they raised their, now adult, daughter and son.
Even though he resides in the Wairarapa, Grant is available for appointment as mediator anywhere in New Zealand without any charge for his time or travel costs involved in getting to or from any mediation venue.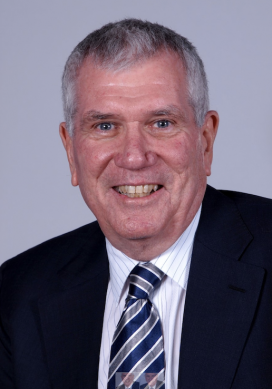 ---
Grant's Professional Background & Experience

Grant has over 30 years experience as a lawyer involved in litigation either as a partner in a law firm or, since 1993, as a barrister. Grant's experience as a lawyer has involved a wide range of fields of the law and includes having appeared in the District Court, High Court, Court of Appeal, the Supreme Court and various tribunals. Grant commenced working as a mediator due to being approached by lawyer colleagues requesting he assist with sorting out differences between their clients. As a result of 'word of mouth' referrals from lawyers who have used his services, Grant's work as a mediator has grown to the point where he now practices exclusively as a mediator.
Grant has conducted well over 750 mediations of which over 94% have resulted in settlement being achieved.
---
Grant's Training as a Mediator
In addition to the 'University of Life', Grant's training as a mediator has been principally with New Zealand & Australia's leading mediator's organisation, the Resolution Institute (formerly known as LEADR). Grant is accredited by the Resolution Institute as an Advanced Mediator and has completed various mediation training and specialist courses & workshops. He has also been involved in the training, assessment and support of new mediators.